OdishaLIVE Bureau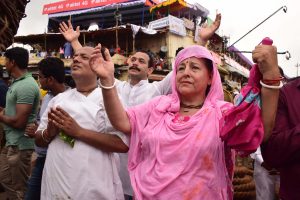 Rath Yatra, the auspicious car festival of Lord Jagannath pulls devotees and visitors to the beach-town Puri of Odisha from all over the world. Same is the story of digital media where Rath Yatra happens to be one of the largest crowd pulling global event of India.
"Though Indian television channels have been showing the event Live over one and a half decades, it has reached the last mile audience this year especially with the spike in digital and social media supported by latest mobile technology" says Mr. Nilambar Rath, Founder Editor and CEO OdishaLIVE.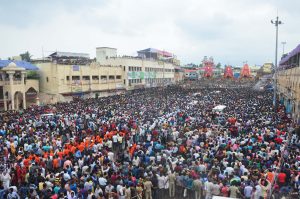 OdishaLIVE, a unique  digital platform of the country was the first to webcast Rath Yatra live exclusively on the digital media in 2016. "We got very good response this year from viewers from different global locations and the average number of concurrent audience at our YouTube channel was over 1100. This trend continued for over eight hours today which is amazing. At a particular point of time the concurrent viewers figure had crossed 2200" informs Mr. Rath.
This year three major digital media operators namely OdishaLIVE, Sarthak Music and EnewsOdia were going live in their respective YouTube channel. "OdishaLIVE grabbed the attention of viewers across the live slot. We are thankful to the digital media audience for their interest in our content" adds the CEO OdishaLIVE.
Like the television channels, the above cited digital portals from Odisha adopted different strategy to engage the online audience. When Sarthak Music was adding a live music performance featuring Namita Agarwal, OdishaLIVE team connected with the global folks through continuous live blogging. Many among the diverse audience had expressed their gratitude to OdishaLIVE for providing live feed online.
"My team has noted that apart from different locations in India, the audience who were watching and interacting online belonged to overseas locations like San Francisco, Tokyo, Baltimore, Sydney, London, Paris, Moscow and many other places" concludes Mr. Rath who wished good luck to all the visitors and viewers.
As per YouTube analytics OdishaLIVE has reached over 80k views during Sri Gundicha Live from Puri. The average view duration is recorded as 5 minutes 48 seconds.
(Pic courtesy: Sarat Mama, Puri)