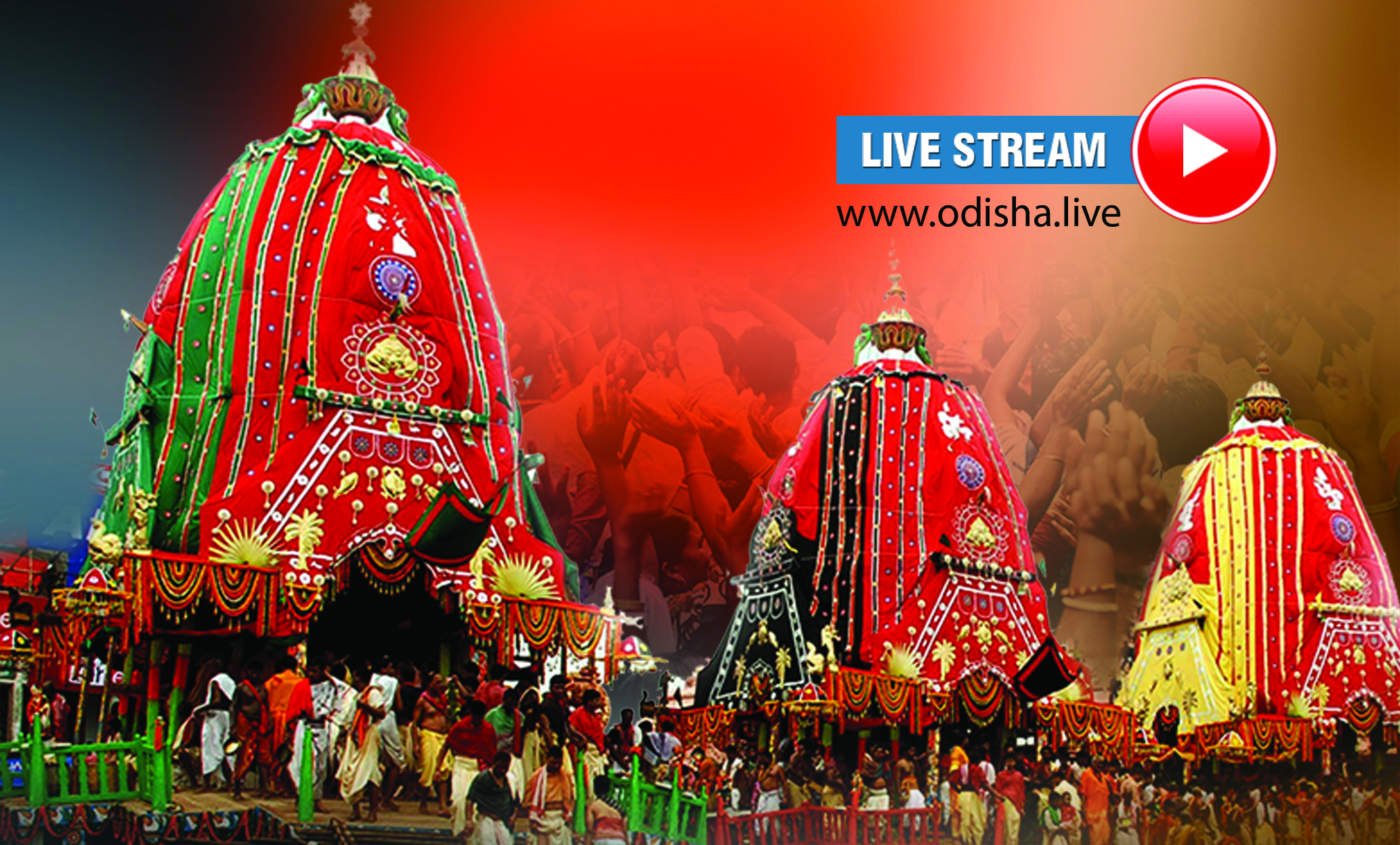 Bhubaneswar, 17th May 2017 (OdishaLIVE Bureau): OdishaLIVE, the first web channel network of Odisha plans an extensive coverage on world famous Rath Yatra or the Car Festival of the Trinity from Puri. It includes Live streaming of all key events.
"We have designed a comprehensive plan this year to cover Rath Yatra from Puri. Our aim is to connect the worldwide audience with this global event using the reach and strong engagement of the digital media", says Mr. Nilambar Rath, Founder Editor and CEO of the network.
Rath Yatra, the vibrant annual event of the Hindu deities Jagannath, Balabhadra and Subhadra, pulls millions of devotees and visitors to Puri from around the globe. The key ritual of Rath Yatra starts with Snana Yatra (Holy Bath) and ends with Niladri Bije (Return to Shrine). Similarly, Sri Gundicha Yatra (Onward Car Festival), Bahuda Yatra (Return Car Festival), Sunabesha (Golden Attire) and Adhara Pana (Offering of sweet drinks to the evil spirits) are other notable celestial part of the carnival. All the six events will be broadcast live at www.odisha.live, as per the schedule of the event, informed the CEO OdishaLIVE.
"It is not only about connecting the Global audience with different events of Car Festival through Live, OdishaLIVE team plans series of content in the form of stories, interviews and reports", adds Mr. Rath. Further he said that different aspects and activities of the festival shall be highlighted and promoted in the digital and social media through different tools and techniques.
Puri attracts maximum number of pilgrims, after Tirupati Balaji  from all over the country  as far as religious tourism is concerned. Similarly Rath Yatra happens to be one of the biggest attractions for both inland and foreign tourists. The digital initiative of OdishaLIVE on Rath Yatra 2017 aims at adding value to the branding of Odisha as an International destination.